Toughdivorcelawyer.com is a boutique practice inside AnunobiLaw PLLC that focuses on Divorce and Family Law.

AnunobiLaw is a full service law firm that is committed to providing practical, optimal solutions to our business and individual clients for measurable value. Our firm is built on the simple premise that our long-term success is inextricably tied to our ability to produce quality work and deliver optimal results for value to our clients.
---
Our Core Values
Committed
Committed to the Client
Committed to the Profession
Committed to our Self
Refreshing
New thinking and innovative ideas
Demystify and simplify the law for the benefit of our clients
Insightful
Incorporate knowledge and experience from other disciplines
Practical and pragmatic analysis of the facts and law
Professional
Utmost respect to the client
Respect to opposing counsel and litigant
Respect to the court and the judicial process
Preparation and diligence in advocating client's objectives
---
Our Approach
Structured Value Framework
Structured Value Framework (SVF) is AnunobiLaw's unique approach to delivering legal solutions to our clients.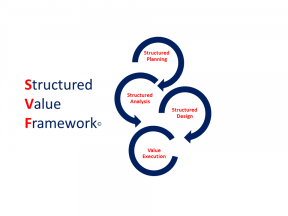 SVF is based on a consultative approach to legal problem solving that has four key steps: namely, Structured Planning, Structured Analysis, Structured Design and Value Execution. Please watch our SVF video for additional information or call us to learn more about SVF. This approach allows us to deliver on our brand promise: delivering quality solutions that produce results for our clients at a value. Through SVF we are able to offer flexible and innovative approaches to the delivery and cost of our services that make engaging us affordable.
---
Other Practice Areas
In addition to a very strong Divorce and Family Law practice, AnunobiLaw PLLC also provides a number of other legal solutions to our clients including Business Law, Technology Law, Immigration Law, Personal Injury and Medical Mistakes.