About US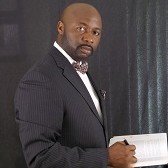 Houston Divorce Attorney
My name is Chidi D. Anunobi and I am the tough divorce lawyer. I am passionate about helping my clients navigate the often treacherous and lonely road of divorce. I understand first-hand what it takes to meet with a lawyer at this difficult time because I have been there. I know from both personal and professional experience, the emotional and financial toll a divorce, child custody, and/or property division legal battle, takes on the parties. I am therefore honored that you are considering entrusting me with your divorce, modification, child custody, termination or adoption case and I will diligently use my personal and professional experience to protect your rights.
I take my role in helping you in your Family Law matter very seriously, and if you make me part of your team, I will work hard to help you get past this situation by providing you with quality legal representation that will help you achieve the result you desire for value in your divorce, modification, child custody or child support case.
I believe that one of the best results that I can achieve for you is to help get your case disposed as quickly as possible. While the legal system does not move as fast as you may wish, I am committed to pushing your case as fast as the system will permit me.
If your spouse is being unreasonable by hiding community assets, I will hold him/her to account. I was formerly an accountant and management consultant and will use my understanding of financial matters to ensure that your community estate is fairly valued and that you get your fair share of the estate. Similarly, if you contributed disproportionately more to the family estate, I will use my financial and legal knowledge to ensure that you get your rightful share of the estate under the law.
I believe in advocating for the best interest of the child and will fight to ensure that you get appropriate possession and assess rights given your particular situation.
While I cannot guarantee outcome, I can promise you that if you hire me, I will work tirelessly for you, I will always tell you the truth and I will fearlessly ensure that that your voice is heard!
I look forward to hearing from you and starting on your case! Please call us at: 281-954-5299.
*We proudly serve clients in Houston, Harris County, Ft. Bend County, Katy, Baytown, Pasadena, Sugar Land, Pearland, Katy, Baytown, Galveston County and surrounding areas.
Courts Admitted
Supreme Court of Texas and all Texas Courts
United States Court for the Southern District of Texas
United States Bankruptcy Court for the Southern District of Texas
United States Court of Appeals for the Fifth Circuit
Education
J.D., University of Houston Law Center
M.B.A., Carnegie Mellon University
M.S. (Information Systems),  Bowie State University
B.S. (Accounting), University of Nigeria
Online Case Evaluation
Areas of Practice
Testimonials
Mr. Anunobi helped me through a very difficult divorce. He was  sometimes an analyst that explained both sides of the issue; sometimes an ear that listened to my frustrations; sometimes a mirror that kept me honest and ALWAYS my fearless advocate! I am very grateful to Mr. Anunobi for helping me through a very dark time.
Mr. Anunobi helped me regain access to my children after I had been denied access to them for four years. Mr. Anunobi was responsive and I really felt that he had my best interest at heart. He made a difficult experience seem easy.

D. Bradley Houston
Awards & Accomplishments